Dedicated experts with a proven record of success
President
Tyler is a 33-year-old quadriplegic paralyzed from the neck down as a result of a diving accident in 2012. Along with being the president of the TSF, Tyler is on the Washington Assistive Technology Act Program Advisory Council and on the board of Advisors for the Harborview Medical Center Assistive Technology Lab. Tyler is a dedicated expert in the assistive technology field and is leading the way in teaching individuals and companies how to use assistive technologies to create independence. He is also a peer mentor and is dedicated to helping people gain greater independence who are living with disabilities. Tyler enjoys reading, boating, hiking, watching sports and movies.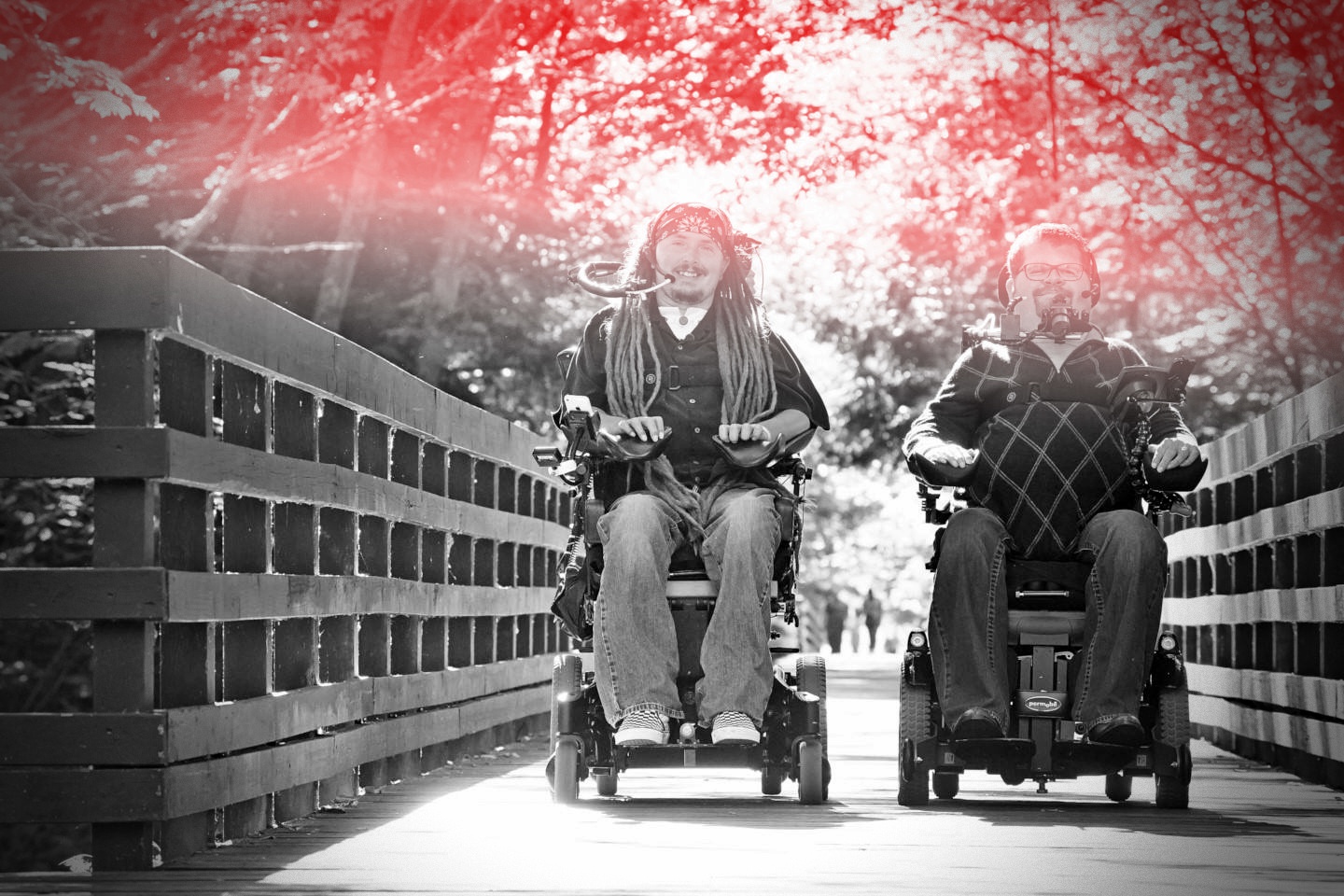 Treasure
Larry is a combat veteran, retired police officer and business owner. He has experience in managing assets and resources for the disabled. He also has experience handling the finances for a business. Larry just retired from a third career and is very proud of his son, Tyler, for his desire to help others in their trying times.
Vice President
For more than 25 years, Numotion has been the leading provider of mobility dedicated to providing specialized wheelchairs to both children and adults with disabilities. This unique profession requires an extensive knowledge of physical and cognitive disabilities, product capabilities, reimbursement, service requirements and business insight.
Prior to joining Numotion, Michael spent 22 years in the US Air Force – first in high-tech electronics and computers and finishing with Education / Training in Leadership Theories and Management Skills.
It has been Michael's good fortune to live all across the US with time in Europe as well.
He is married to 1 wife (Lyssa) with 1 dog, and [never] too many bicycles.
León F. Garcia-Martinez, Ph.D.
Secretary
Leon and his family arrived to Woodinville 17 years ago and made it their home. Leon works as a scientist at a local biopharmaceutical company where he leads teams in the discovery of new therapies for multiple diseases and conditions including migraine, rheumatoid arthritis, and pain among others. He is married and has four children. Leon and his family are very involved in multiple charitable and community opportunities through their church. His life revolves around his faith, his family and friends, and his work and he enjoys spending time with his wife and children.
Occupational Therapist
Leslie moved to Seattle in 2004 to earn her Masters degree in Occupational Therapy at the University of Washington. The beautiful Pacific Northwest has been "home" ever since. Leslie works at Harborview Medical Center in the neuro-rehabilitation department, serving both inpatient and outpatient clinics over the last 7 years. She is passionate about progressing the field of spinal cord injury rehabilitation and is an active member of the American Spinal Cord Injury Association (ASCIP) and a board member on the Assistive Technology Committee at Harborview. Outside of work, she enjoys travel adventures, hiking, yoga, and spending time with her family & friends.
Kent is the Vice President Business Development at Koval Williamson, a third generation Washingtonian, and married father of three. He is currently and formerly active in a number of charitable organizations including: Tyler Schrenk Foundation, SPU Athletics, Bethany Adoption Services and Seattle Children's Hospital thru Friends of Costco Guild.
Kent enjoys golf, soccer and fly fishing.
MXTReality Junkie
Alisa is the business development manager at MXTReality/MyPad3D, a digital media company, specializing in augmented and virtual reality solutions (AR/VR). Her background is in law, social work and mediation. Alisa's passion project is using VR as therapy for physical and mental health issues. "It's easy to see how AR/VR will change the fabric of our daily lives in the future. I want to see it used to help heal people and give them a better quality of life. Ideally, we can eliminate the need for addictive substances with negative long-term consequences, often as bad as the disease." To that end, she currently focuses her outreach to organizations that work in partnership with SCI, as well as ALS, and Parkinson's' patients. The ultimate goal is to help empower people limited by mobility issues. AR/VR can help level the playing field.
Outside of work, Alisa enjoys kayaking, hiking, international travel, road trips, and performance art.